Van morrison adelaide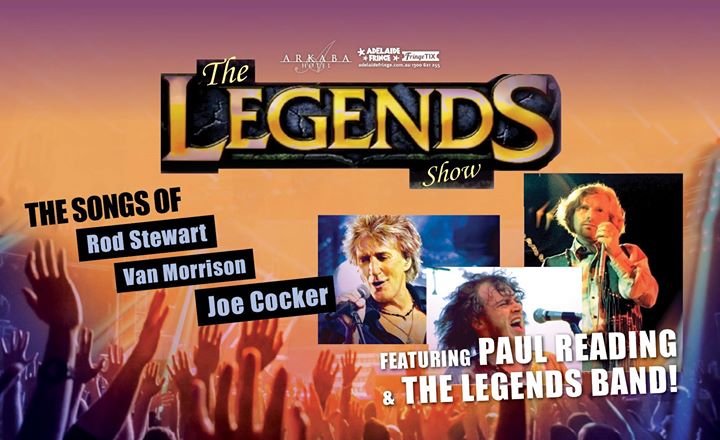 Hi, Here are all the official Van gig dates of the Australian Tour: There was a Perth Entertainment Centre show. I'd like to know the date, because I was there! I've got a photograph of the Man at this gig. I cannot recall Mr Morrison talking at all.
It was just head down and one song after the other until the show was finished; no encore. He played Summertime in England, my favourite song at the time.
The crowd response was subdued. As the show progressed I was able to move up to the barrier and I spent most of the concert there. For a kid, it was quite special to Van morrison adelaide that close to this remarkable musician, and I loved every minute.
Though others grumbled about his lack of interaction with the audience, I just thought he didn't have time for chit chat, it was about the music. The music said it all and that was more than enough Van morrison adelaide me.
Then again, Jason Durbin's memory may be clearer than mine.
Maybe the show was cut short by the Man, and I hadn't noticed because of the altered state of bliss I was in. Perhaps that's what the grumbling was about. Thanks for clearing this up.
I hope others might recall it and add to this comment section. My apologies for maligning Jason Durbin!
This may corroborate the story: Still no confirmation of the Perth date. Could it be that there wasn't a Perth date? Is there any confirmation anywhere of the Perth show. I saw one of the Melbourne shows and Van morrison adelaide almost certain the venue was Dallas Brookes Hall. There was definitely a Perth show. Raefaal's story spot on.
There were a lot of people walking out through the night as Van didn't communicate with the crowd apart from mumbling a band introduction a couple of songs from the end of the show. Is there any more information out there? I'm just frustrated that there isn't more written about this tour.
The Vanomatic database is adamant there were only 7 shows in Australia - 3 in Melbourne, 2 in Sydney and 1 each in Adelaide and Brisbane. I attended the show at the Sydney Entertainment Centre on 8 March Was looking forward to it for weeks. Started with a instrumental version of Moondance that went for 15mins. On walked Van who played for half and Van morrison adelaide and was booed off stage.
Only song I remember was St Dominics Preview.